Why an Email List is Important for Business
This post will teach you how to use Pinterest to grow your email list. As a business owner, you know having an email list is important. When someone allows you to have their email address, they trust you and expect value from you. They are a focused audience that you get to speak to via email. An email list is important even (especially) if you have a large social media following. If you have 50,000 Instagram followers and Instagram suddenly shuts down your account, you just lost all of those contacts. You can't lose the email list that you own.
How to Use Pinterest to Grow Your Email List
Pinterest is an excellent tool for growing your email list. Pinterest is a search and discovery tool and is often the place someone first discovers a business. Users are on Pinterest looking for new ideas to solve their problems (problems might be "spring wedding outfit ideas" or "gift ideas for husband"). If you can present them with an irresistible offer to solve that problem, you can get them on your email list.
Here are the steps to use Pinterest to build your email list:
1. Create a Freebie
The first step is to create a freebie so valuable the user can't resist giving you their email address in exchange for it.
2. Create a Landing Page
Next, create a landing page for this freebie. Pinterest traffic is typically cold traffic. The user probably doesn't know who you are or how you can help them, so make sure to give them enough information so they can't resist the offer!
3. Create Multiple Pins Linking to Landing Page
Create multiple pins for this landing page, and link the landing URL to the pins you create on Pinterest. (Don't pin them all at one time. See this post about scheduling your pins).
Example of How To Use Pinterest to Grow Your Email List
For example, a problem a Pinterest user can be something like, "How to paint my kitchen cabinets?" If you sell a self-study course teaching people how to paint cabinets, you can solve that problem!
When that user is searching for how-to's, they may not be ready to purchase a course yet….they might not even know courses for cabinet painting exist. They are in their discovery and research phase on Pinterest. If you can get in front of them with a freebie that will help them.
So a freebie for this example could be a .PDF of "Checklist of Supplies Needed to Paint Cabinets" or a basic video outlining the basic steps they will need to take to paint cabinets, without giving it ALL away.
You get them on your email list to nurture them, and once they get to know you more, sell them the course VIA EMAIL.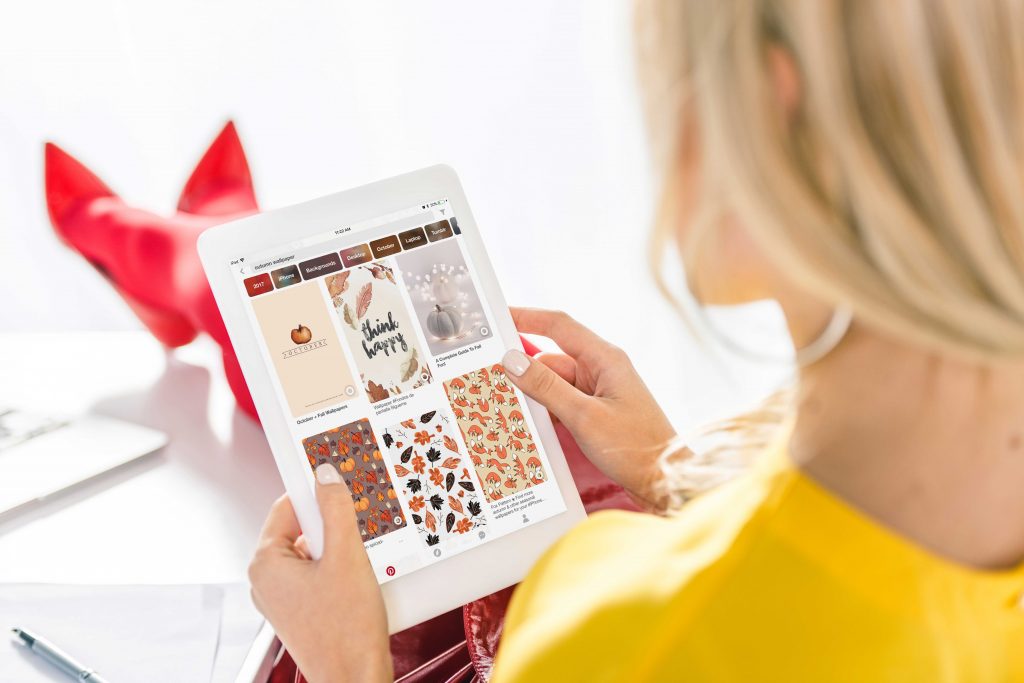 Link to Your Blog on Pinterest
If you only have one landing page, you are going to need more URLs to link to for Pinterest so you don't appear spammy. Create blog content related to your freebie opt-in and link your pins to your blog posts.
For our cabinet painting example, you can create blog content such as "Top Colors to Paint Your Cabinets." Someone interested in painting their own cabinets is probably also researching what color to paint them.
Create pins to this blog post, and within the blog post, give a call to action to sign up for your freebie with the "Checklist of Supplies Needed to Paint Cabinets" or "Top Tips for Painting Cabinets."
Again if it is relevant and irresistible, they will sign up for it. They will be on your email list and then you can sell your main offer from your list.
The Customer Journey
With our example of the user wanting to paint their own cabinets, we walked through the customer journey with a couple of different examples.
This is a good exercise to do for your own business. Customer's can take multiple steps to find you, and they might have to see your content many times before they take action, so it is good to walk through some scenarios. From a Pinterest perspective, here are some questions to ask yourself as you create your email opt-ins and blog content:
What are your customer's problems?
How can you solve the problems?
What will they search for on Pinterest to solve the problem?
What action do you want them to take from your blog post? (Sign up for your freebie)
How will you nurture them?
Once you have them on your list, continue to provide value to them and let them get to know you, so they will be more willing to buy your larger offer.
How Your Customer Finds You on Pinterest
You might be wondering how your ideal customer will find you on Pinterest? Using keywords in all of the right places is really important for getting your content seen. You can check out these posts for how to find keywords and where to use keywords on Pinterest. And if you want to make sure your Pinterest profile is optimized, make sure to grab my Pinterest Profile Optimization Guide.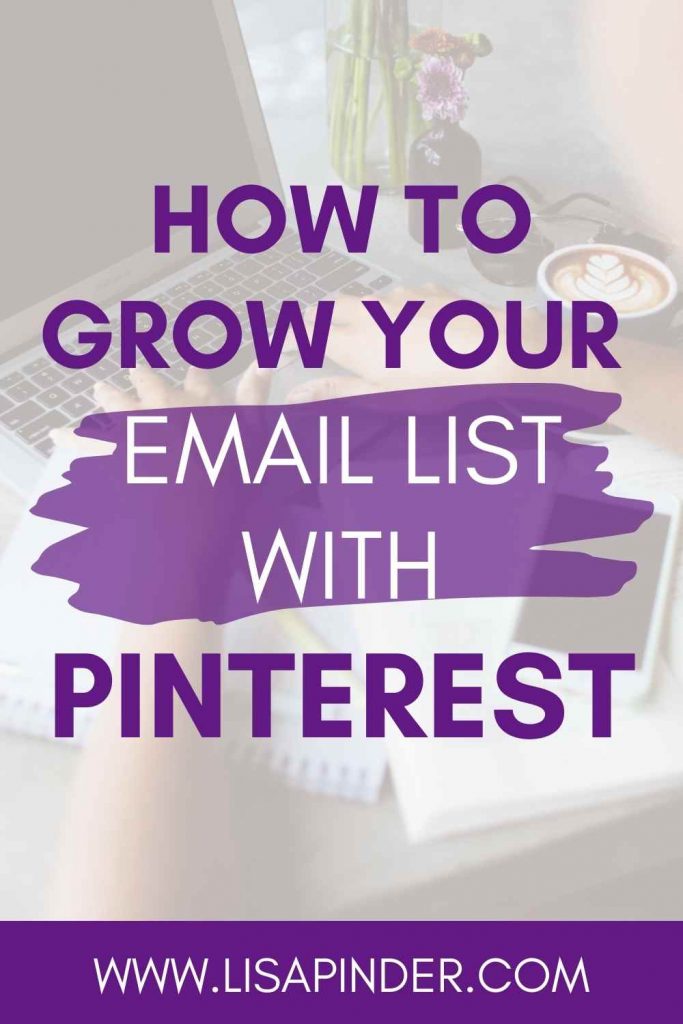 How to Grow Your Email List with Pinterest