Using keywords on Pinterest is a huge part of having a good Pinterest strategy. Pinterest is a visual search engine, so Search Engine Optimization (SEO) is a big deal.
I know Pinterest gets lumped in with other social media platforms, but it is really a search and discovery tool more than a social tool. As such, you need to know your audience and use keywords that your audience is searching for.
Using very specific and niched down keywords is important to attract the right audience to your pins. There are several ways that pins get discovered on Pinterest. Most people go to Pinterest and type in the search bar for what they are looking for. Things like "Star Wars Birthday Party Ideas" or "How to organize my kitchen". So making sure you have keywords in all the right places is important.
If you need help finding keywords, make sure to check out my post: How to Find Keywords for Pinterest.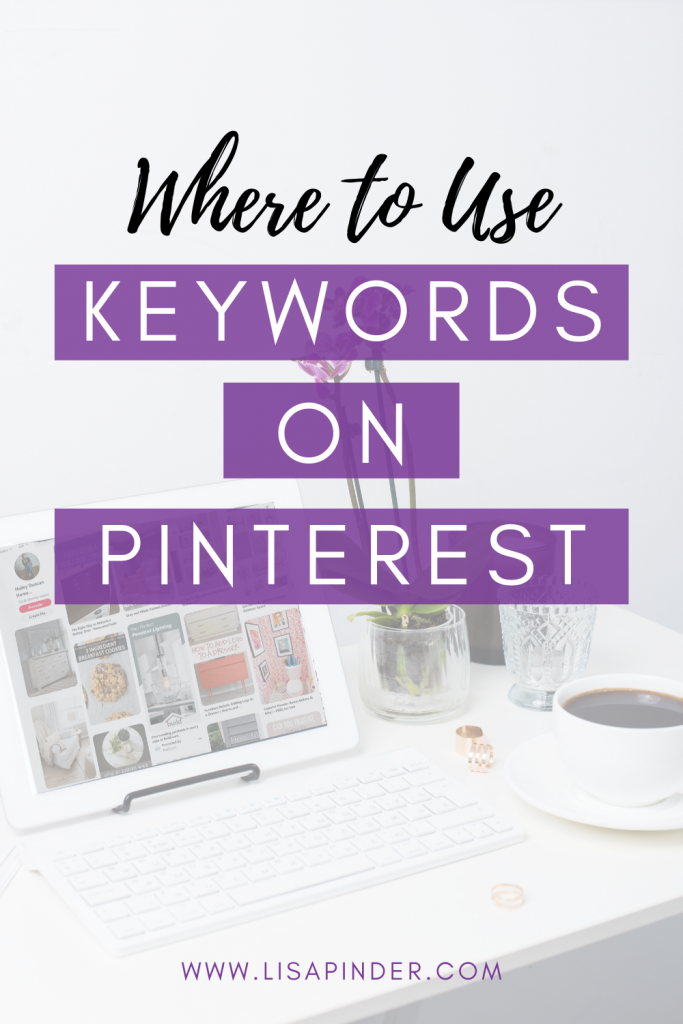 Here are the 6 main places you need to be using keywords on Pinterest:
1) In your business name
After you use your name, you can add a few keywords to describe what you do. Now with mine, I would love to have "Pinterest" in my business name, but Pinterest has changed it so users can't use "Pinterest" in their business name. So I work with what I can do.

2) Business description in your profile
Your business description is another spot on your profile that can be keyworded. You get 160 characters here to briefly describe what you do, using some specific keywords for your niche.

3) Board Titles and Descriptions
After your Profile is keyworded, you can start looking at your Boards. Start with your board titles. Make sure you are using simple and niche-specific keywords. If you are a food blogger, for example, you want to use specific keywords your audience would search for such as, "Easy Keto Snacks." Avoid cutesy titles like "Yum Yum!" for your board titles. That doesn't do anything for Pinterest SEO. You want Pinterest to know what your boards are about.
You should also use keywords in your board descriptions to give more details about what you will be pinning to this board. Write in complete sentences, and in a conversational way. Avoid keyword stuffing (just listing keywords in the description).
This post goes into more detail about cleaning up your boards.
4) Pin Titles and Descriptions
Every new pin you create should also have keywords in the title and description. Just like with board descriptions, your pin descriptions should be in complete sentences in a conversational tone.
You should add the pin description to your pin images on your website, so whenever someone pins directly from your website, your carefully crafted pin description will fill into the pin. There are a few ways you can do this, but the easiest is to use a plugin. There are several out there for WordPress, but I currently use Grow by Mediavine.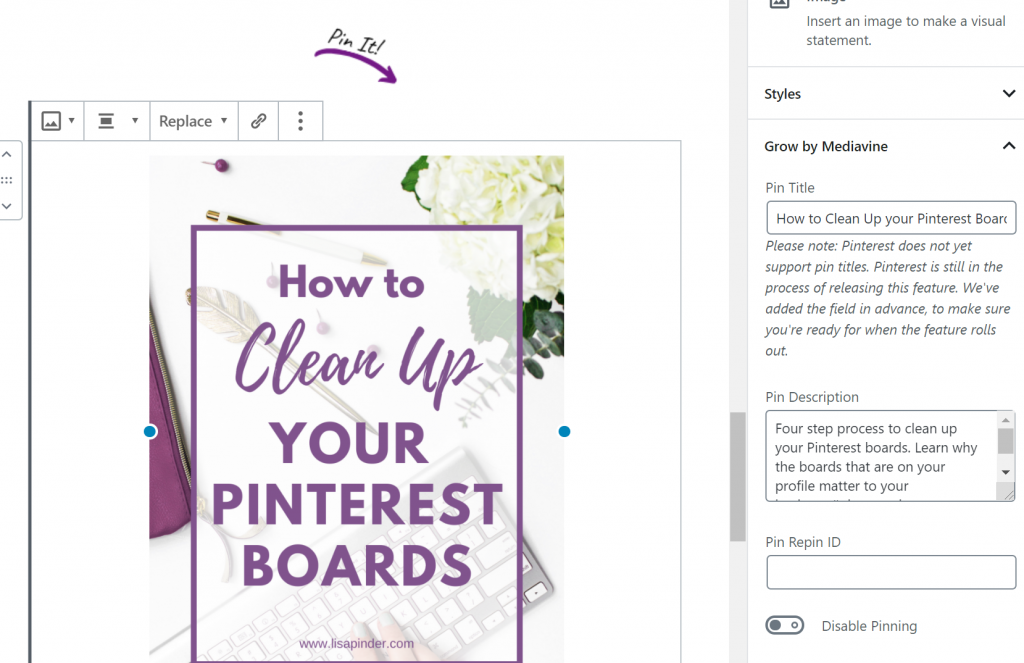 You can also craft your pin titles and descriptions when you directly upload your pin to Pinterest.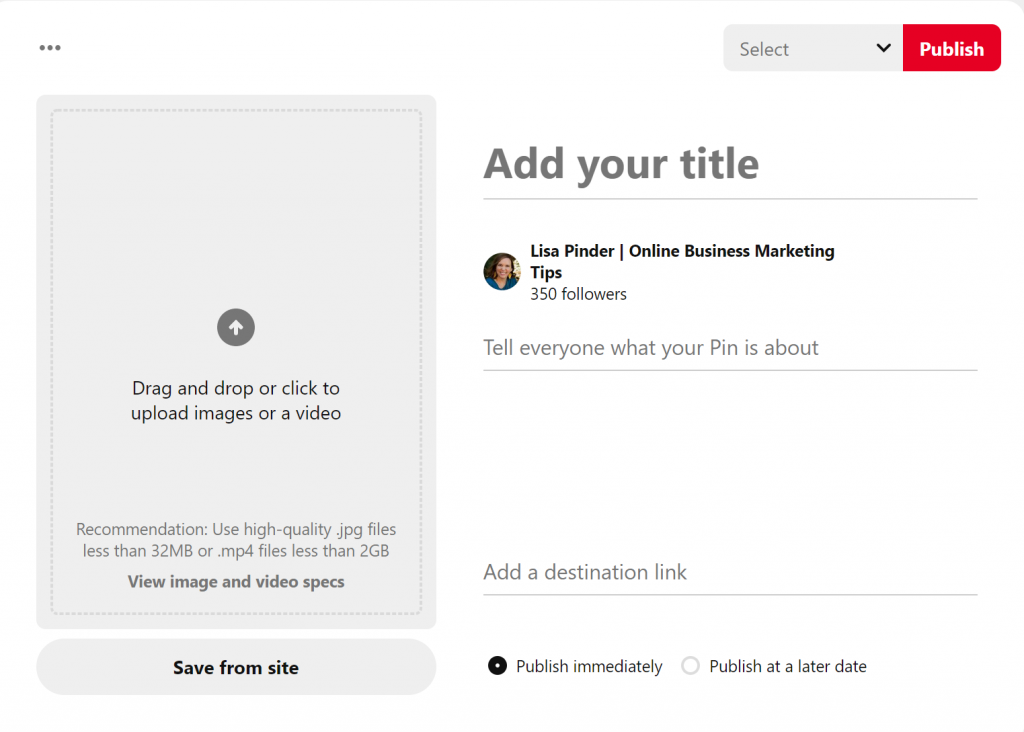 5) Text overlay on the pin image
Since Pinterest is a visual search engine, it reads what is on your pin image. So including a text overlay on your pin image can also help with your SEO. Take advantage of this as another place to use keywords.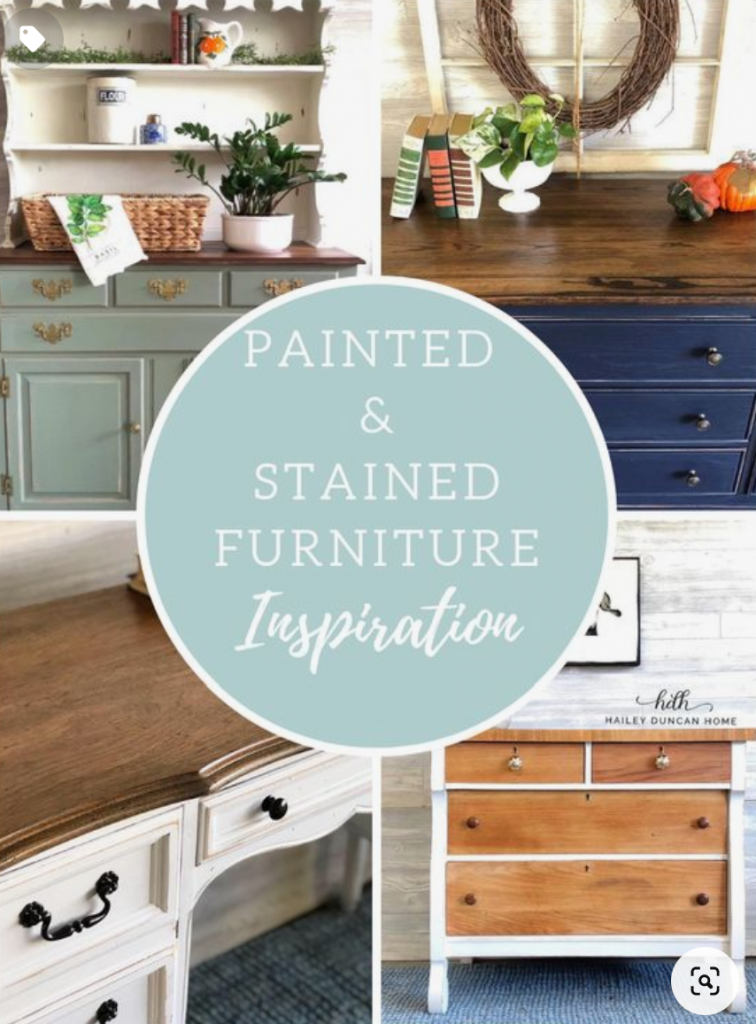 6) Image filename
This is kind of a sneaky one that not many people think about, but Pinterest can actually read the file name. At this point, it doesn't appear Pinterest is using the file name as part of their SEO. However, I have included it in this list because that could always change, and also because it is used for Google SEO. Please don't leave your image name something like "img3456.jpg". This doesn't tell Google/Pinterest anything about the pin. See the image below where the image was named with some of the keywords used on the pin.

---
More about why you need keywords on Pinterest
As you can see, there are a lot of places Pinterest is "reading" and "learning" to figure out what your pin is about. You want Pinterest to have a clear understanding about what your pins, your boards, and your account are about, so your pins will show to your ideal audience.
Your pins can show in search results, but there are multiple other places your pins can show when Pinterest correctly understands what they are about, including:
The Home Feed
The Following Feed (This had been a chronological feed of people you follow, but recently they have been throwing in pins from accounts that are similar to other's that you follow)
More Like This (These are the pins that show under a pin you click on)
Do you need a little more help with this?
Learn how to find keywords with my post: How to Find Keywords for Pinterest SEO
Grab my Pinterest Profile Optimization guide for a simple checklist of what you need to do to have an optimized profile, including where to use keywords on Pinterest.
I also provide Pinterest account reviews, where I take a look at your entire Pinterest strategy, including keywords and provide a video review of my recommendations, along with a Trello board with personalized action steps you can do to boost your Pinterest account.