This post contains affiliate links. If you make a purchase after clicking a link, I will earn a small commission, at no cost to you. Privacy Policy
I am often asked how I became a virtual assistant (VA) and how I learned to do it. It wasn't actually something I was looking for, but I stumbled upon Gina Horkey's 30 Days or Less to Virtual Assistant Success (now called Fully Booked VA). Once I learned what a VA was, I realized it was right up my alley with my skill set and what I enjoy doing.
The course provided me with all the tools I needed to get started with my business, from understanding the services I could offer to how to pitch to potential clients.
After doing general VA work for awhile, I realized that niching down and specializing in Pinterest Management was the route I wanted to go. I wanted to specialize in a service, as I wanted to go deeper into Pinterest, and it allows me to batch tasks easier. With that said, I'm excited that Gina is opening up a new course about how to become a Podcast Virtual Assistant called Podcast Production School! I wanted to pass along this info to my readers, because quite a few people have inquired about how they could also have a VA business. This would be a great niche to get into!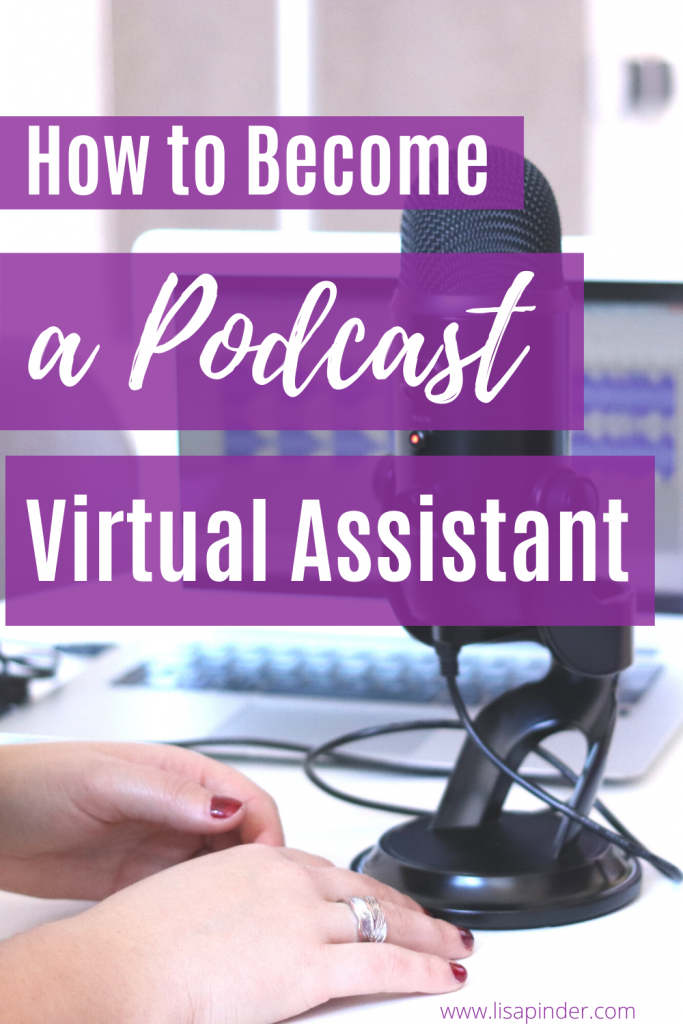 I love listening to podcasts, and if you do too, this might be a path you want to pursue. Whether you are a general VA expanding your skill set, or if you are ready to specialize in a skill and niche down your business, podcasts could be for you!
There are several different services you can offer when it comes to being a Podcast VA and this course lays those out for you.
Gina answered some questions for me about how to become a podcast virtual assistant. So read below for more info!
What is a Podcast Virtual Assistant?
A Podcast Virtual Assistant is someone who offers technical, administrative or marketing support to podcast owners remotely.
How much can a Podcast Virtual Assistant generally make?
It depends – factors include amount of experience, level of expertise, services offered, the level of client they're looking to work with, etc.
Most Podcast VAs easily average $30 to $50 per hour (or more!) over time.
Our goal is to help students develop a side hustle that earns them an additional $1,000 or more per month. Some students decide to take it much further than that!
What kinds of tasks are Podcast Virtual Assistants in charge of?
Great question – Podcast VAs can do a ton! From audio engineering to content re-purposing and marketing to guest management, there are a lot of different services to offer in this space!
So you don't have to master or offer it all – you can cherry-pick what services you enjoy doing and offer only those to your clients if you want.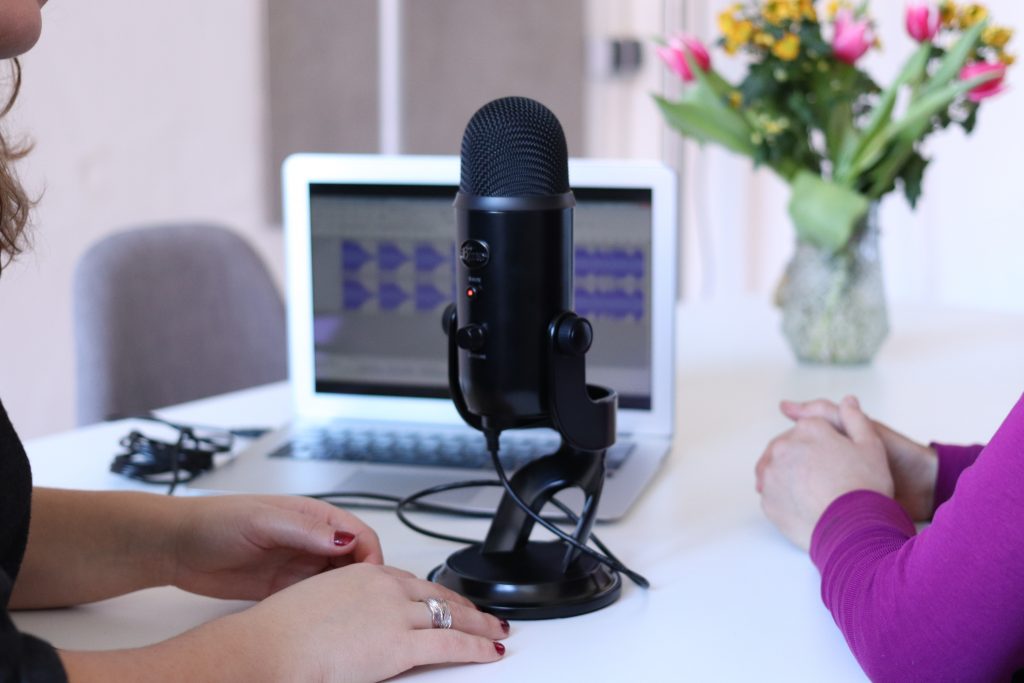 Are people actually hiring Podcast Virtual Assistants?
You bet! There are already over 700,000 live podcasts to-date. Because of the many benefits businesses and brands get from podcasting, this number keeps rising!
Those folks already have shows and want someone else to manage things. But many more businesses and brands aren't using audio but really want to be.
In either scenario a Podcast VA can help – they can step in and take over, improve a client's existing show or help them to start from scratch.
Some of the top services businesses hire podcast VAs for are:
Technical setup
Audio editing
Episode distribution
Show note creation
Podcast project management
Guest management
Content repurposing
Marketing and promotion
Consulting
What do I have to do in order to become a Podcast Virtual Assistant?
Well, you have to learn how to do the Podcast VA services you want to offer. You should also like podcasts and be growth-minded.
Operating a Podcast VA biz also means you're self-employed, so finding and pitching clients should be high on your priority list.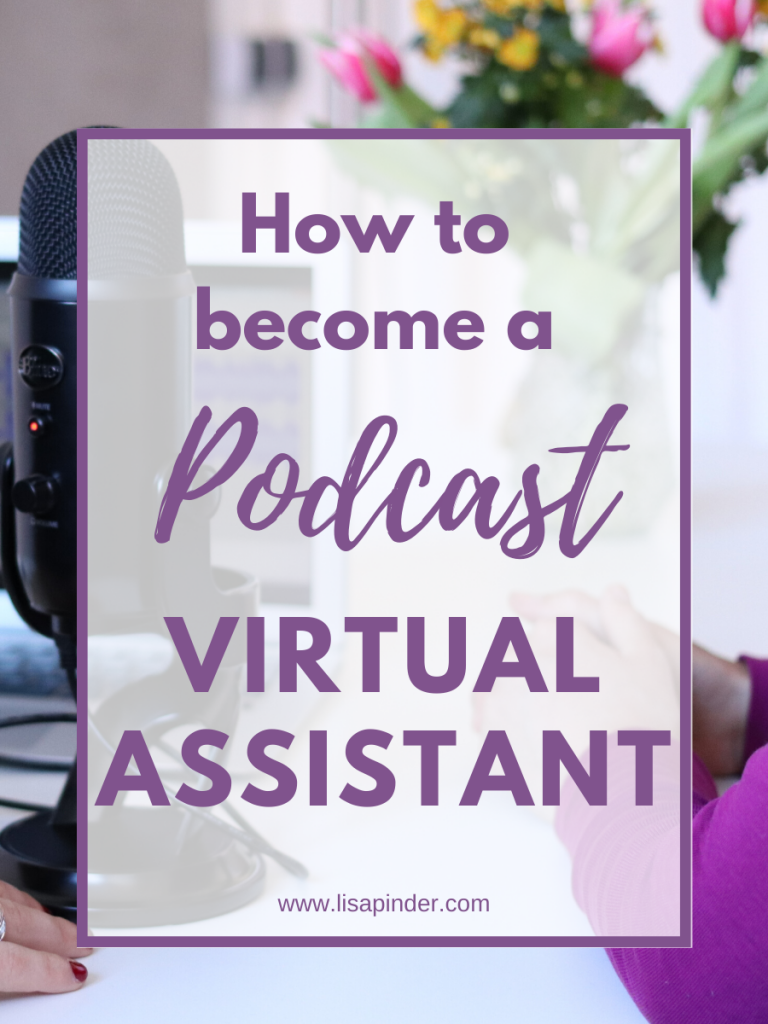 You guys offer a program on the subject, Podcast Production School – can you tell us more about it?
Absolutely! Let's break it down mini-Q&A style:
What is it?
Podcast Production School helps you master the skills + strategies needed to launch, manage and grow podcasts for small businesses.
We're talking about everything from how to set up your business, tutorials on over half a dozen different services to offer, how to find clients and how to price your services.
What's included?
8 comprehensive modules
Self-paced material that is available 24/7
In-depth tutorials and lots of plug-and-play templates
Lifetime access to the program and complimentary updates over time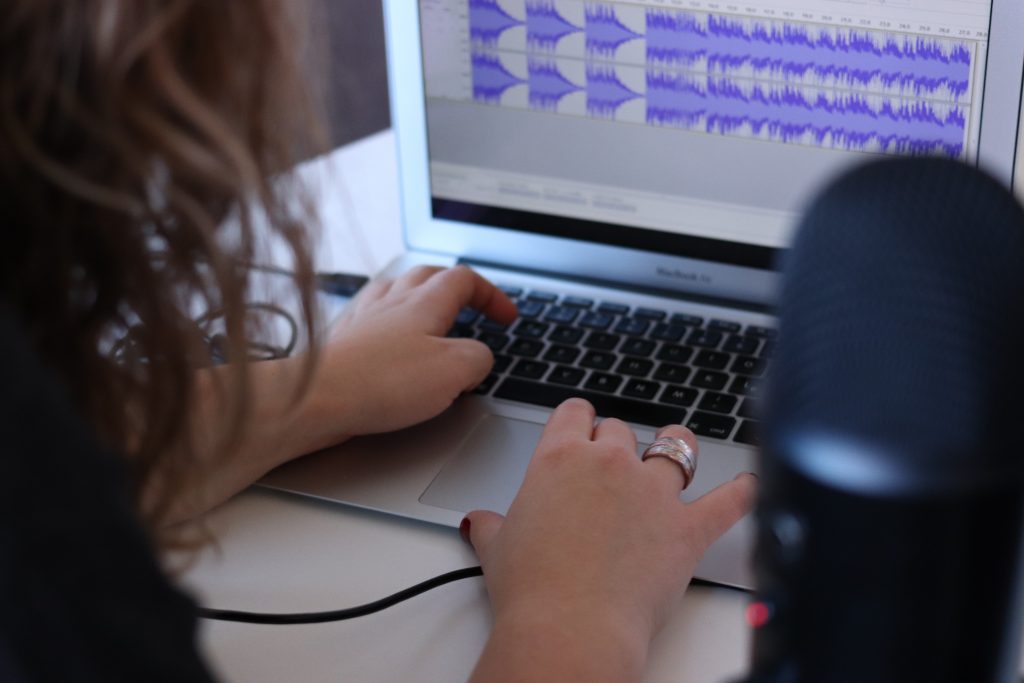 How long does it generally take to complete the program?
It depends on the individual and how much time they have to devote to learning, but most students make their way through in a month or less.
How much does it cost?
The cost to enroll is $598 – the great news is that the course can literally pay for itself with your first client or two.
And new skills last forever!
We also offer optional access to the Podcast VAs private community, which includes individualized support, tech help, access to client leads and more for an additional flat monthly rate ($25/month for our first cohort of students and $49/month thereafter).
It's our goal to help students serious about launching a successful podcast VA side hustle or business and we know that with this course students can get there!
Do you or someone you know need help starting, managing or growing their podcast?
Cool, we can help you with that!
We have a FREE service to match podcasters (or soon-to-be ones!) with successful graduates of our online program. Learn more/submit a job to be posted HERE!
Learn More
Finally, you can find out more at the Podcast Production School website.
You can also grab a FREE copy of a workbook to learn more about the skills you can offer as a Podcast VA!
The podcast industry is fascinating to me, and I am excited for more people to get into it!